FL STYLE BODY DECAL SET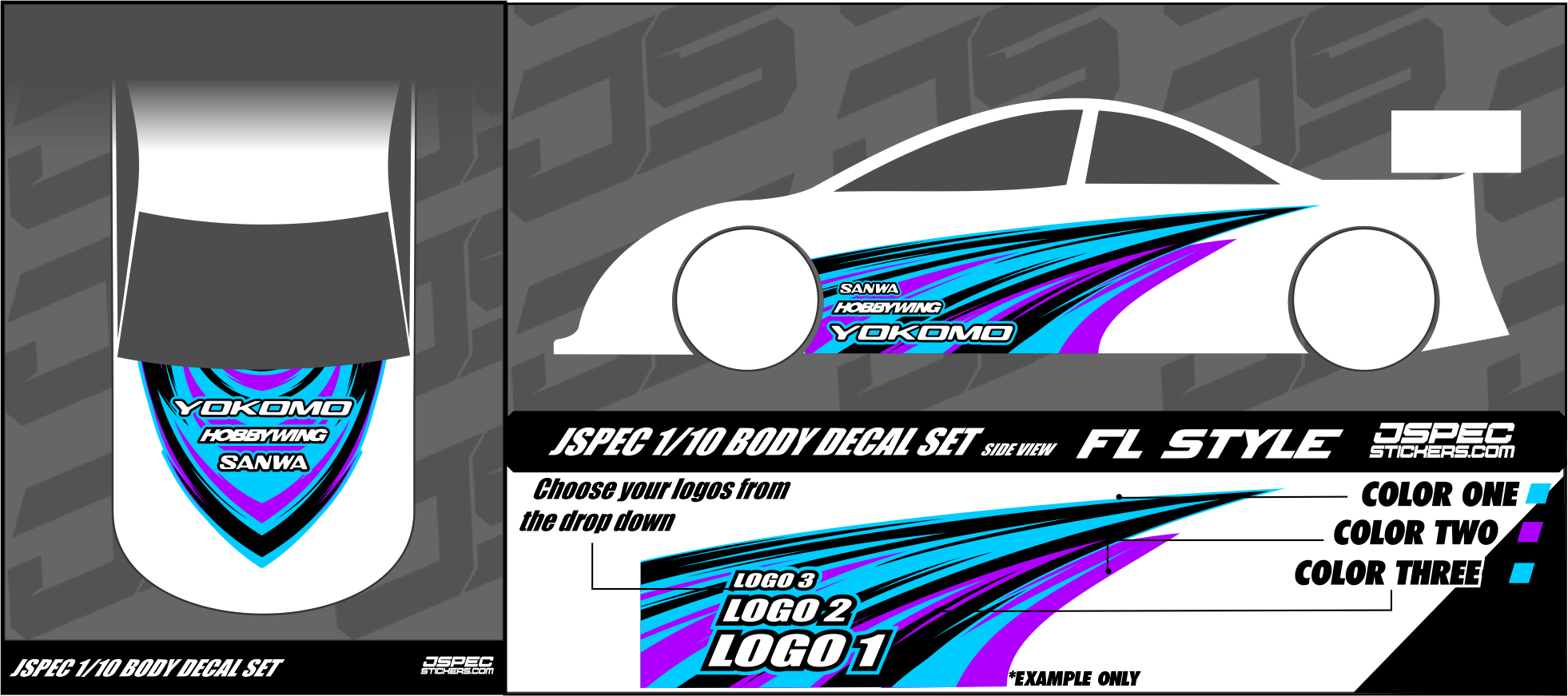 It couldnt be more easier to set yourself apart from all the other One color paintjobs!
Our Jspec Body Decal set is designed to be customizable so you can stick with your sick color scheme without paying for that crazy airbrush job your still waiting for.......
Designed for use with 1/10 scale on-road in mind, these decals will fit ALL1/10 bodies, a little trim around the wheel arch and your all set! To make things even better... Headlights, Grill and Wing Endplates are Included!! OMG

Choose your Brand Logos and Colors and boom! A few days later you will have the ingredients for a schmicko looking R/C Car!